Patio Cleaning Wimbledon sw19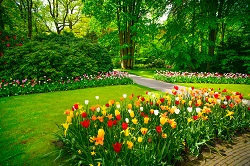 Patio Cleaning Wimbledon - Perfect Patios All Year Long
If you're looking for a reliable gardening service to take the hassle out of patio cleaning in Wimbledon, we have the perfect solution. At Gardeners Wimbledon, we offer a huge range of affordable services throughout SW19 area and beyond. Our experts are top rated professionals who can provide all kinds of gardening services, from landscaping to patio cleaning and beyond.
Whatever state your patio is in, be it destroyed from a wild party or just a bit worse for wear from the winter months, our experienced gardeners will be able to handle it with ease. We provide tidy, speedy and efficient service that is tailored to suit your needs. So when you feel like your outdoor space is past saving, remember that we are here to help transform it into something special!
Patio Cleaning SW19 - Professional Service with Friendly Advice
We understand that having the perfect patio requires expertise and knowledge from experienced professionals. That's why all our staff are fully qualified landscape gardeners who can provide you with the advice you need when it comes to choosing the best maintenance package for you. We have been providing our patio cleaning services for many years throughout the entire SW19 area, and our customers constantly sing our praises as a result.
No matter how small or large your garden may be, rest assured that we have everything covered when it comes to bringing order and beauty to your outdoor space. Whether it's trimming grass edges or removing weeds, we guarantee total satisfaction no matter what service you book. Get in touch today to hear more about the options available!
Invest in Professional Patio Cleaning Services in Wimbledon, SW19
Are you thinking of investing in professional patio cleaning services in Wimbledon, SW19? Look no further than Gardeners Wimbledon. Our experienced landscape gardeners are on hand all year round offering tailored maintenance packages for every kind of outdoor space imaginable - small or large! From lawn mowing and weed control to restoration work and repair services, nothing is off-limits when it comes to restoring your beloved patio back to its former glory.
Our highly skilled team strive for excellence at all times, giving us widespread popularity throughout the entire region. Our commitment to quality is guaranteed whenever you hire us for any kind of gardening job, so don't hesitate to get in touch if you need help with transforming your outdoor space! Call us now on
or speak with one of our friendly advisors today.