Lawn Mowing Wimbledon sw19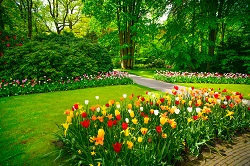 Why Choose Professional Lawn Mowing?
Having a well-maintained lawn is essential for any home or business. Professional lawn mowing services provide many advantages to ensure your yard looks its best all year round. At Gardeners Wimbledon, we are experienced lawn mowing experts and take pride in ensuring every job is completed to the highest standard and with the utmost professionalism. From regular mowing to one-off visits, we have the right solution for you.
The Benefits of a Regular Mowing Service
A professional service can help keep your grass healthy while also adding value to your property. Regular visits will allow us to monitor your lawn's health and make sure it's being kept well maintained. Our team use advanced techniques and cutting-edge tools to make sure each job is done as efficiently as possible, so you can get back out and enjoy your garden as soon as possible!
Additional Services
As part of our lawn mowing services, we can also carry out hedge trimming, weed removal, fertilizing and garden clean up if required; providing you with everything you need to have a stunning outdoor area.
Affordable Prices & Excellent Customer Service
We understand that everyone has different budgets and needs so we offer competitive prices to make our services as affordable as possible. Plus, our friendly team are always on hand to answer any questions you may have and discuss what would work best in your garden.
Contact Us Today
Don't hesitate any longer - contact us today on
and let us take care of everything for you! Our team are dedicated to giving you total peace of mind that your outdoor area will always look its best, no matter the season.