Decking Services Wimbledon sw19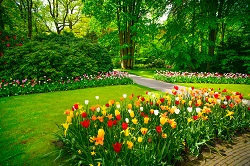 Call us on
, or fill in our online contact form.
Want to Make Your Garden Look Spectacular? Our Wimbledon Gardeners Can Help
Do you want to make your garden look spectacular? Our team of professional gardeners in SW19 can do that and more. Our experienced team can create the perfect outdoor space for you, whether it be a modern contemporary garden with sleek lines or a bold and beautiful traditional garden with lush plants and vibrant colours. We'll make sure your garden is looking its best. We offer a comprehensive range of services, from weeding to mowing, pruning to landscaping, so no matter what type of garden you have, we can take care of all your needs. Plus, our talented gardeners provide a personalised gardening service to ensure that you get the exact results you desire.
So why not contact us today and let our team of expert gardeners in Wimbledon give your outdoor space the TLC it deserves? Get in touch by calling us on
so we can discuss your needs and start transforming your garden into the dream space you've always desired. We guarantee that with our help and expertise, you won't find any better service at such competitive prices.


Welcome Professional Gardeners Wimbledon, SW19 - From Lawn Mowing & Pruning to Landscaping


At Gardeners Wimbledon, we understand that maintaining an attractive, well-crafted garden takes time, dedication and skill. That's why we have put together an unbeatable team of experts, who all specialise in professional gardening services throughout the local SW19 area. If there's something you're struggling to tackle yourself - whether it's landscape gardening or something else - then don't hesitate to get in touch! All you need to do is give us a call on
, and one of our friendly staff members will be more than happy to help out.

Bringing Order & Beauty To Your Garden In No Time


Do you need help restoring order and beauty to your outdoor space? Has winter been particularly harsh on your lawn? Or did the summer BBQ get a bit too 'wild'? Whatever the cause may be, our highly-trained landscaping experts are here for you and ready to lend a helping hand! Our gardeners cover all areas within Wimbledon, SW19. We have a wealth of knowledge when it comes to general maintenance, patio cleaning and gardening; plus, each member comes armed with advice for whatever situation you may be dealing with!


Making Your Dream Garden Come True



Dreaming of perfectly trimmed hedges, flawless flowerbeds and immaculate lawns? Our experienced team of professionals can make this dream come true - using only the best products available at the most competitive price points around! Ultimately, we want everyone in the local area to have access to high quality services without breaking the bank - which is why we are dedicated to providing our customers with truly outstanding value for money. So if you feel like now is finally the right time to bring those old gardens back into life - reach out and speak with us today!





Our Professionals Can Transform Your Garden In A Heartbeat.