Please fill out the details
we will get in touch
Professional Gardeners Wimbledon will Bring an Order in Your Garden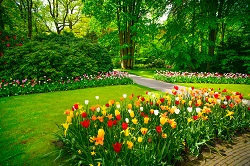 Here at Gardeners Wimbledon, we realise that although everyone wants to have the ideal garden with a beautiful and well crafted landscape, not all of us have the time and skills to make this a reality. That is why we offer a huge range of affordable gardening services throughout SW19 area. We have a team of experts who are the number one gardening professionals. Whether you need garden landscaping or some other service, we can help. Whatever it is you need to tackle, call us on 020 3198 2120 for the very best in service today.
Is Your Outdoor Space In A Pitiful State? Hire the Best Gardeners SW19
Worried your garden is ruined beyond repair? Maybe the winter has been particularly cruel to it, or perhaps you've had a wild party that became a little too wild? Whatever the reason, we are here to help you bring order and beauty to your garden once again. We have an expert team of professionals on hand to help with landscape gardening, patio cleaning and other general garden maintenance. Our skilled landscape gardeners in Wimbledon SW19 are at your service to give you the advice you need, wherever you may be. So when you feel your garden is beyond help, you can turn to us to ensure your lawn, plants and flowerbeds are taken care of.
Have You Been Dreaming Of The Perfect Garden? Our Wimbledon Gardeners Can Help!
Do you dream of beautifully trimmed hedges and clean cut grass? Do you hope and wish that one day you'll wake up to the perfect garden? You don't have to be an expert gardener to have your dream garden. You can leave that to us! We offer an enormous range of the very best services for your garden. Our packages cover the very best in expert landscaping and garden care at the most competitive prices, so you can get in touch with us to hear from your local SW19 gardeners.
Do You Need To Prepare For An Important Event? Call Our Gardeners Wimbledon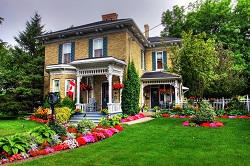 If you've got a big event coming up, maybe a birthday or a wedding, you might be keen to bring in a team of experts to sort out the garden. What better place to have the big celebration? With our maintenance packages, you'll have a spick and span garden in no time. We've been providing our garden landscaping and tidying services to the entire SW19 for many years, and our reputation has grown rapidly. We can offer advice from our professional gardeners. Our expertise has earned our Wimbledon gardeners services widespread popularity and acclaim, which we constantly strive to live up to.
Do You Need A Helping Hand from Professional Gardeners in Wimbledon, SW19
Looking for a reliable gardening service that won't let you down? Looking for trusted experts to transform your precious garden? Our services are available throughout the whole area all at excellent prices. We can carry out lawn maintenance and weed control throughout the year, including restoration and repair services as well. Our gardeners SW19 are also on hand to provide top solutions tailored to your garden.
Our Gardeners Wimbledon will Come to Transform Your Garden
We're crazy about gardening... it's what we get up in the morning for, it's what makes us feel alive because there is nothing more fulfilling than creating the ideal garden for those who have big ideas and dreams for their outdoor space. Whether your garden is large or small, our professionals are available throughout the year for wherever you need them, so get in touch today. You can hire a team from Gardeners Wimbledon to come and transform your garden. Simply get in touch to discuss your needs today.
testimonials
what customers say
This surpassed my expectations, finished expertly and efficiently too. All round perfection!
Meredith
Everything went well with the service, the gardener had a friendly attitude and provided a great helping hand. The work was top-notch.
Jay M.
Our new composite decking is outstanding - high quality job done!
Ira D.
The expertise of our gardening team in transforming our outdoor space is truly unparalleled - their commitment to perfection was evident from drafting ideas through to its completion With acres of space now available for sitting and even...
Ed Miguel
An admirable set of genial, straightforward and respectful staff members who take intense delight in what they do.
Gavin Hemworth
Full credit goes to all members of the group who have accomplished this tremendous task of creating this gorgeous looking wild flower garden. Everyone involved was amicable, committed and enlightened us with crucial information.
Alicia Smith
I was in desperate need of assistance and Garden Maintenance Service Wimbledon answered my call with their fantastic garden care abilities. In no time at all, they had brought my yard back to life.
Chelsea L.
Going with Wimbledon Gardeners for helping maintain our yard proved to be a very cost effective decision - their workers showed up instantly and we had no issue paying for such quality at a low rate!
Mark
Thoroughly impressed with the amazing work by GardenersWimbledon on this project - beautiful craftsmanship that exceeded my expectations plus detailed attention given to everything - no problems whatsoever here at all! Transformed our...
T. Smith
For the past two years, the gardeners have done care to our compound, which has never looked healthier. They do an amazing job of keeping the area around our house clean!
Garrett